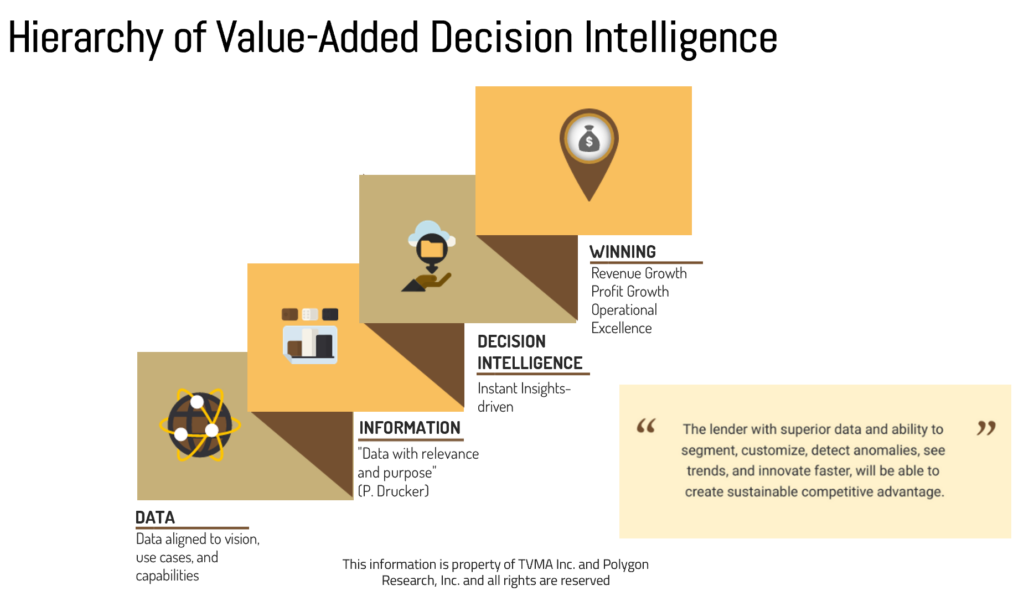 2020 has, without question, unveiled unprecedented challenges for businesses as well as untapped opportunities for technology. With the rate of change the mortgage industry is facing, having a digital system that tracks activity and a digital platform that processes transactions have become more than a competitive advantage—they are now a necessity.
Many companies that were previously on the fence about digitizing their loan origination processes were forced to embrace the change because of the pressure of exceptionally large loan volume. Smaller IMBs with pipelines at capacities beyond their means of control adapted to the pressure by learning new technologies and adjusting their workflow. For other mortgage companies, data integrity became a critical component for continuous improvement—recording, monitoring, and reporting data at the highest possible level of efficiency.
2020 fostered a new type of innovation for lenders to digitize their loan origination processes or improve workflow management and break down the barriers of the status quo. Sophisticated data management, now more than ever, is a non-negotiable means to maintain an edge over competitors.
Data and Decision Intelligence
Furthermore, especially after the economic volatility of 2020, lenders want to operate with a lean budget and mitigate their revenue leakage. They want clarity over operations to keep track of every dollar spent and strong client relationships to foster returning business, all at a high-yield and a low-cost.
Relevant, purposeful data—i.e., information—combined with careful assessment can show you how to achieve your most prioritized business goals. The sophisticated lender takes time to understand what their data is trying to show them about their business. This is data intelligence.
Data intelligence is critical to streamlined, competitive business operations. It can help you better manage your team and the health of your loan production. Specific data metrics show areas of strength and weakness in your staff; they reveal untapped markets that may generate new business. These metrics even show the areas of deficiency in your organization that are causing problems in your operations. For example, they can highlight bottlenecks and underperformance that lead to quicker closed loans when resolved.
They can show you that all along, the pipeline wasn't full—it was just a little clogged.
How you apply your data intelligence to business decisions and strategies is called decision intelligence. Raw numbers and metrics combined with logic, reasoning, and forward-thinking are the basis of business strategy. Data and the information it reveals are bountiful and invaluable, but only maintain meaning and relevancy if something is done with them. Data is only as powerful and strategic as the person using it to make decisions.
Data intelligence assesses core problems and opportunities; decision intelligence utilizes the findings as the foundation of the method of execution and intended effects of your decision.
Building the Path Forward
Our ability to gather and interpret data in a meaningful way is getting easier every year, thanks to constant advancements in the tech industry. In the years to come, even more so than now, mortgage companies will be required to prioritize data management to better understand their employees, product workflows, and their customers, all in an effort to stay ahead of competitors and industry threats.
Successful lenders are those that prioritize data and decision intelligence as a means to generate more business opportunity, improve productivity, and forging a path as trailblazers in the industry. As the world continues to navigate the COVID-19 pandemic and the incessant shift to digitized business, sophisticated data management will undoubtedly become even more valuable to leaders looking to maintain relevancy and foster innovation in the mortgage industry.
2021 is the year that you Consider the importance of data and maximize your lending capacity and decision intelligence with a trusted partner, such as Teraverde. Check out the Data Strategy Webinar and how you can enhance your Data Strategy in 48 hours with Ready to use Mortgage Executive Technology.