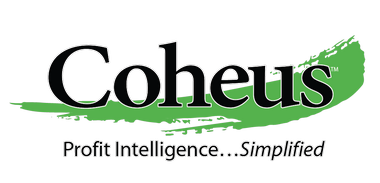 The Leader in Data-Driven Profitability and Efficiency

Coheus is an End-to-End Solution that Turbocharges your Encompass LOS
Front Line Operational Team: Task and Service Level Management within the native Encompass desktop

Managers: Origination and Operations Visibility into Service Levels, Efficiency and Profitability

Executives: Visibility and Transparency into Profitability, Efficiency and Risk Management from a Single Source of Truth
Watch the Video to See How Coheus Can Increase Profit and Productivity for You
Coheus™ Return on Investment Calculator
Instructions: The Coheus Calculator helps you estimate the Return on Investment from improvements in origination productivity, loan mix, revenue leakage, productivity and pull-through. Please enter the current metrics for your business in the top section of the calculator. We've entered starting default values in calculator's lower section based upon potential improvements from Coheus. These default values are editable by you. Coheus helps you identify hidden treasures in your oceans of data to realize these opportunities.
Include in the ROI computation below?
Increase Purchase Volume %
Increase Government Loans %
Speed Investor Funding (days)
Eliminate Weakest Link Producers (bottom 5%)
Profit Increase from Playbook Actionable Items
Months to Recoup Investment
This calculator provides indicative values of estimated economic benefits of achieving efficiencies. Your own results may vary and
results are not guaranteed.
View/Change Assumptions in Calculations 
Coheus™ Assumptions
Gain on Sale Conventional
Hedge and Warehouse Cost/Day
Weakest Link Producer as % of average producer
Weakest Link Net Gain on Sale Estimate
An example success alert with an icon
Activate Today
Mortgage Business Intelligence that used to take months to build..
is simplified, turbocharged and is installed ready to go in under 48 hours  
Teraverde Store
Coheus MasterClock

Task and Service Level Management within native Encompass for your Operational Team
More Accurate Data. Reduce Errors. Overall Faster Turn Times Guaranteed. 
MasterClock Pipeline Viewer
Immediately loads at Encompass login

Users can review all loan exceptions:

At risk of failing service levels (yellow: Caution)

Failed service levels (red: Behind Schedule)

Immediately see the task that is causing the exception

Click on a loan record to open for instant access to correct the exception(s).

Export results quickly to distribute and review.

Customize view with data relevant to the individual
MasterClock Task Viewer
Let's users:
Identify what tasks need corrective action

Confirm tasks have been completed within Company service levels

Validate the workflow being utilized

Create as many workflows as you need!

You create the task list with the workflow and MasterClock dynamically updates based on the loan data

Task Viewer confirms that the loan can be completed on time – provides early warning if there are issues that prevent timely completion
MasterClock System Updater
Separate application that ensures every task's Expected Date and Status are maintained, even when users aren't opening loans. Hosted by you so you are in control of your service levels.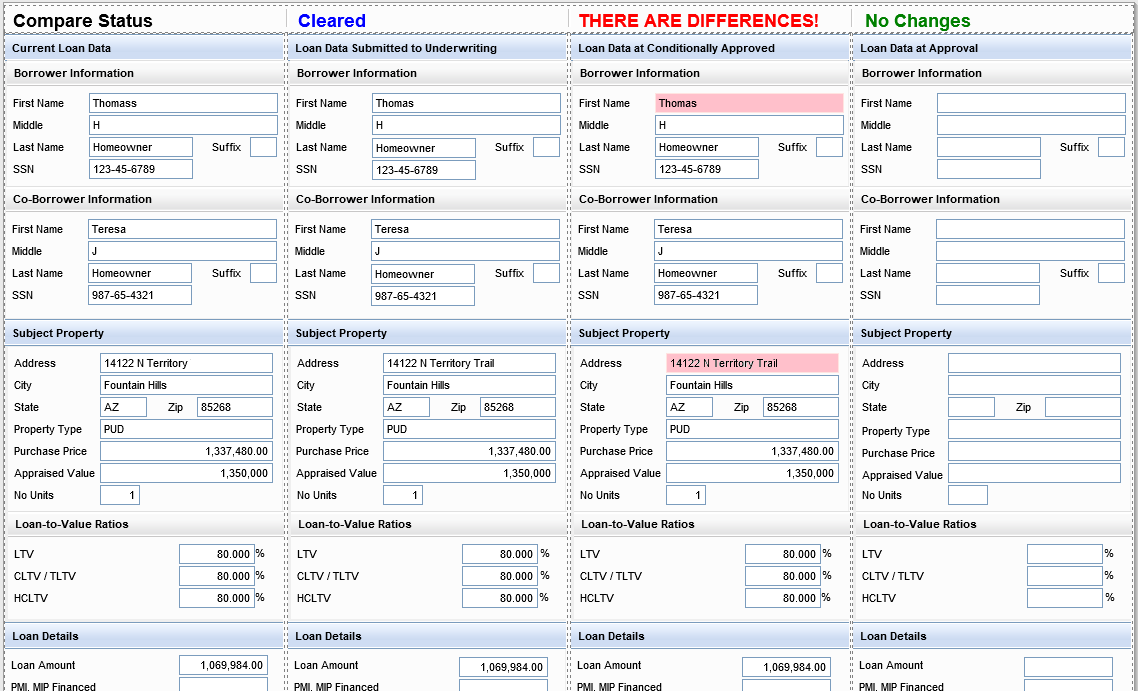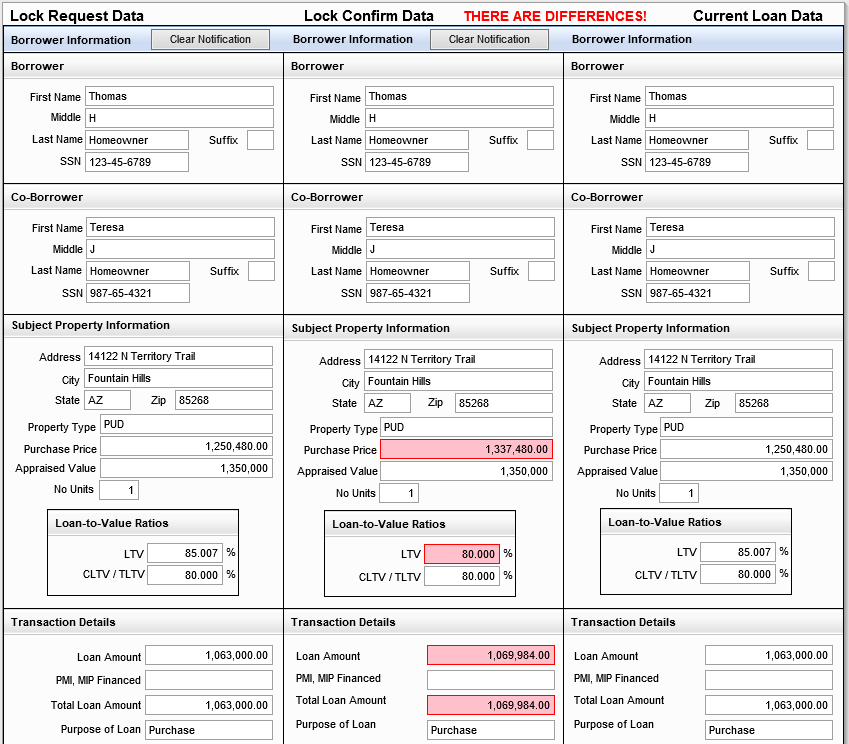 Immediately review all data changes made to a loan.

Users must confirm they have reviewed an accept the new data.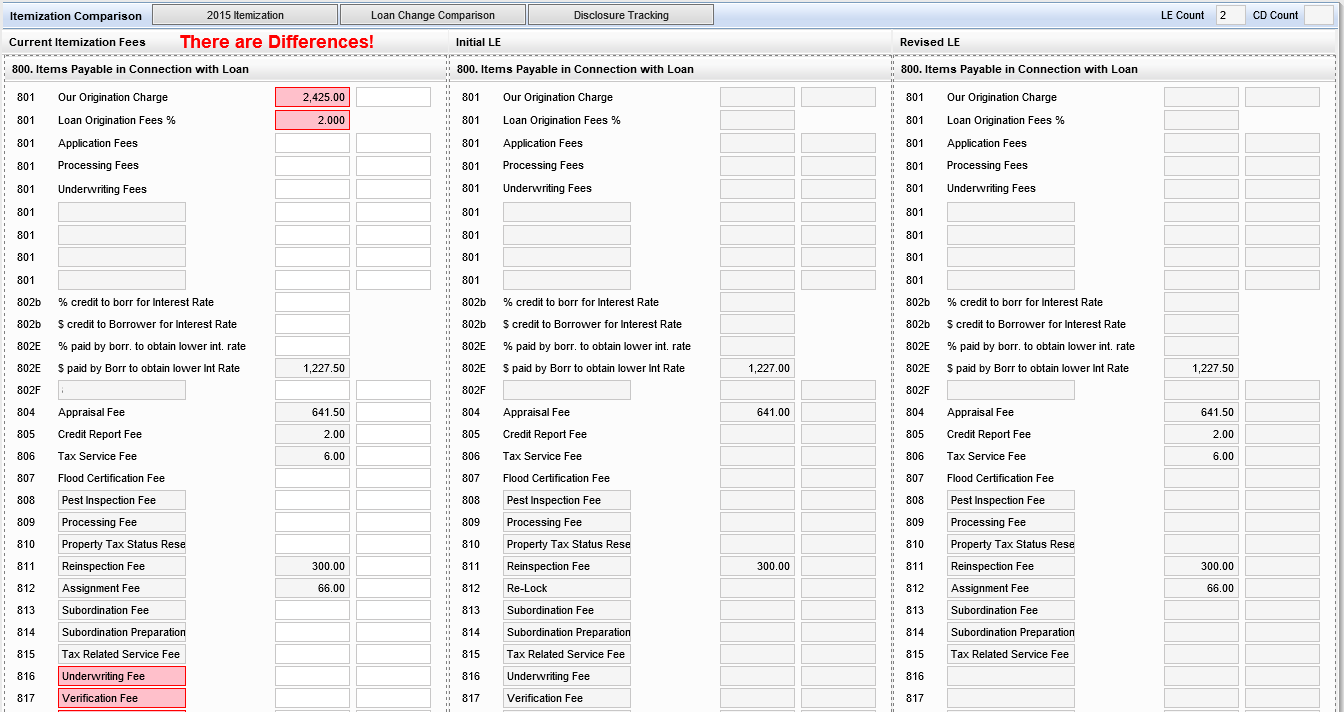 Activate Today
Mortgage Business Intelligence that used to take months to build..
is simplified, turbocharged and is installed ready to go in under 48 hours  
Teraverde Store
Frequently Asked Questions 
What will I receive when I purchase Coheus?
You'll receive cloud based Coheus to access critical data, organized for executives, production managers, operations managers and secondary managers. It's a service, so no need to install anything on desktops, etc. And no need to hire administrator or other support personnel.
Can I perform Ad-Hoc Reporting?
Yes, Ad-Hoc reporting of key data fields is supported.
Is Coheus a Reporting System?
Coheus helps you make data informed decisions using data that is presented in the manner mortgage executives want to use the data. The associations that Coheus make are based with feedback from over 100 industry leading CEOs.
You manage with data insights to make data informed decisions. Coheus is designed to support fast data informed decision making and provides ad-hoc reporting.
Coheus is not intended as a 'report generator'. Rather, it provides information highlighted and presented in an intuitive way. Coheus is a playbook to speed decisions, profit and funding. Coheus provides actionable Profit Intelligence, not static reports.
How fast is data updated?
Data is extracted from your LOS system at regular intervals, usually every hour or half hour… so you are working with near real-time data directly from your LOS. Faster refresh is available as an option.
Is Coheus easy to use?
Coheus has an intuitive, point and click user interface. It's designed for Executives and Managers to explore live data. Coheus provides actionable insights to increase profitability and efficiency. Coheus provides a single source of truth for all users.
Does Coheus Capture PII (Personally Identifiable Information)?
 Coheus does not accept PII. In fact, all data fields used by Coheus are easily configured and controlled by the user. Teraverde has a SOC-2 audit that provides independent verification of Teraverde's internal controls.
How does this help manage my pipeline?
Up to date LOS data is at your fingertips, associated and presented in a manner that provides for a Data Informed Decision-Making Process. You get actionable decision-making information at your fingertips. No need to wait days or weeks for information from your 'BI Team' for reports that often miss the mark.
What LOS systems are supported?
There is a direct integration with Encompass. Other LOS systems with APIs are also supported.
What happens when I first begin using Coheus?
The first thing most clients notice is data integrity issues. You'll see them up front, rather than finding out about them in QC, investor stipulations or non-purchase or repurchase. The biggest ROI from Coheus is finding and correcting the root cause of data integrity issues.
The next benefit is accelerating approvals, closing and investor purchase by working on loans that can be approved and funded quickly, and managing the remaining loans to a prompt decision and closing. You'll discover missing and erroneous data, and have the chance to quickly resolve the issues.
Do You Handle Upgrades?
We keep Coheus on a path of periodic upgrades, based on user community suggestions as well as our own internal research.
How do you purchase Coheus?
The Teraverde store makes it easy to get up and running quickly. Simply click on [add store link here] to start the process. Complete the lender LOS information, provide API access and complete the payment information for credit card or ACH payment.
Teraverde Support & Updates
Teraverde works closely with clients from day one. We encourage clients to send us feedback, as we continue to improve Coheus.
Teraverde's Special Forces team consists of:
Certified Mortgage Bankers

Encompass Administrators

Certified Encompass Developers

Data Scientists

BI Developers

BI Design Architects

Senior Financial Analysts

Senior Strategy Analysts
Whether you need help adjusting Encompass to achieve your goals or help leveraging your data to increase profitability and productivity. You have a team ready to help you surpass your goals. 
 Ask us any question, we are at your service.
For immediate help call (855)-374-8862