CWDL Partners with Teraverde
CWDL and Teraverde announce an exclusive partnership to bring Coheus Mortgage Business Intelligence to our clients.  This partnership allows CWDL to expand on its mission to bring data-driven transformational guidance to lenders.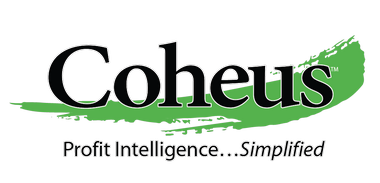 The Leader in Data-Driven Profitability and Efficiency

Coheus is an End-to-End Solution that Turbocharges your Encompass LOS
Front Line Operational Team: Task and Service Level Management within the native Encompass desktop

Managers: Origination and Operations Visibility into Service Levels, Efficiency and Profitability

Executives: Visibility and Transparency into Profitability, Efficiency and Risk Management from a Single Source of Truth
Coheus Helps Executives Thrive in the Mortgage Industry
Coheus is the Solution for Mortgage and Accounting Business Intelligence.
Coheus has an intuitive, easy-to-use user experience that provides instant access to managers and executives. Instantly access valuable actionable business intelligence from both the Encompass® LOS and Loan Vision Accounting systems.
What does this mean for Lenders? 
Profit and productivity improvement insights are structured for senior managers and executives.




Insights are available on a tablet or desktop.




Executives can focus on lending strategies that helps drive profitability and productivity enhancements.




Executives and Managers develop strategies to improve the loan origination processes because easy access to data promotes fact-based decision making.
Why Coheus
Instant access to profit and productivity based actionable insights.

Up and running in 48 hours.

Coheus is cloud-based. Nothing else to buy.

Affordable pricing based on lenders' numbers of closed loan.

Complete integration with Encompass LOS and Loan Vision General Ledger.

Coheus built in point and click configurator make installation fast and easy.

No administrators or coders needed.

Simple one year agreement for speed to solution. Sensitive customer PII is not used. SOC-2 certified.

Why CWDL
CWDL can help executives and managers leverage the Coheus actionable insights from Encompass and Loan Vision. The professionals at CWDL look forward to showing our clients how Coheus, coupled with our support, can uncover opportunities that generate more profit, increase efficiency, and improve productivity.
How Can We Help?
Start by messaging us!
CWDL Partners with Teraverde® to Bring Coheus® Mortgage Business Intelligence to Lenders.  January 18, 2022: San Diego, California – CWDL is excited to announce an exclusive partnership with Teraverde to bring the Coheus Mortgage Business Intelligence to its clients….
 Coheus FAQs
What will I receive when I purchase Coheus?
You'll receive cloud based Coheus to access critical data, organized for executives, production managers, operations managers and secondary managers. It's a service, so no need to install anything on desktops, etc. And no need to hire administrator or other support personnel.
How does this help manage my pipeline?
Up to date LOS data is at your fingertips, associated and presented in a manner that provides for a Data Informed Decision-Making Process. You get actionable decision-making information at your fingertips. No need to wait days or weeks for information from your 'BI Team' for reports that often miss the mark.
Can I perform Ad-Hoc Reporting?
Yes, Ad-Hoc reporting of key data fields is supported.
Can I set Task Service Levels by Product Type, Purchase, Refinance or Ease of Approval?
Yes, this is where MasterClock excels. You determine the service levels. For instance, you can create a set of service levels for purchase loans that are faster than refi. And you can set a quick pace for 'slam dunk' loans by setting service level by LTV, DTI and FICO. SpeedPath lets you prioritize loans by purpose and 'degree of difficulty'.
What LOS systems are supported?
There is a direct integration with Encompass. Other LOS systems with APIs are also supported.
How fast is data updated?
Data is extracted from your LOS system at regular intervals, usually every hour or half hour… so you are working with near real-time data directly from your LOS. Faster refresh is available as an option.
What does ready to go in 48 hours mean? 
We really mean you can have your data visualized in compartments in 48 hours. After signing the contract, our team sends you a request list and billing information. In 48 hours of receiving both the request list and installation payment, Coheus OS is installed and ready to use.
Can we get help on installing Coheus?
Absolutely. As soon as the installation payment and agreements are executed, our team will get your data connected within days, and you can begin use. We'll provide assistance to get up and running quickly.
What happens when I first begin using Coheus?
The first thing most clients notice is data integrity issues. You'll see them up front, rather than finding out about them in QC, investor stipulations or non-purchase or repurchase. The biggest ROI from Coheus is finding and correcting the root cause of data integrity issues.
The next benefit is accelerating approvals, closing and investor purchase by working on loans that can be approved and funded quickly, and managing the remaining loans to a prompt decision and closing. You'll discover missing and erroneous data, and have the chance to quickly resolve the issues.
Is Coheus a Reporting System?
Coheus helps you make data informed decisions using data that is presented in the manner mortgage executives want to use the data. The associations that Coheus make are based with feedback from over 100 industry leading CEOs. You manage with data insights to make data informed decisions. Coheus is designed to support fast data informed decision making and provides ad-hoc reporting. Coheus is not intended as a 'report generator'. Rather, it provides information highlighted and presented in an intuitive way. Coheus is a playbook to speed decisions, profit and fundings. Coheus provides actionable Profit Intelligence, not static reports.
Do You Handle Upgrades?
We keep Coheus on a path of periodic upgrades, based on user community suggestions as well as our own internal research.
Can I export data I see in Coheus?
Yes, as a CSV file, PDF etc.