James M. Deitch CPA,CMB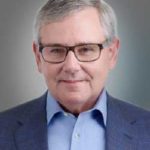 Chief Executive Officer
Mr. Deitch is co-founder and Chief Executive Officer of Teraverde®. Previously, he was a co-founder, Chief Executive Officer, and Director of the American Home Bank division of First National Bank of Chester County. Under his leadership, American Home Bank was named one of the fastest growing private companies in the United States by Inc. Magazine and a top 50 national residential lender by American Banker and National Mortgage News. Mr. Deitch has served on the Board of publicly traded and privately held banks and non-bank companies. He is a frequent industry speaker and best-selling author.
Alexander Henderson III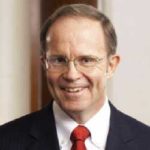 Mr. Henderson serves as Chief Administrative Officer and General Counsel to Teraverde™. He has been a panelist for the Mortgage Bankers Association in these areas and has published articles in the ABA Compliance Magazine, Scotsman Guide and other media. Mr. Henderson has practiced law for more than 30 years, with extensive experience in financial institution practice including credit, regulatory, compliance and de novo bank matters.
Maylin Casanueva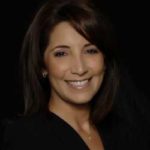 Ms. Casanueva is Chief Operating Officer and is responsible for client service delivery, growth, profitability, and overall business operations. Ms. Casanueva has 25 years of Capital Markets, Mortgage Securitization and Mortgage Banking experience. She previously worked for CoreStates Capital Markets, Bayview Asset Management, Redwood Trust and American Home Bank in loan securitization, asset sales and portfolio evaluation.
Rob Peterson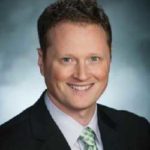 Mr. Peterson is Chief Technology Officer and is responsible for overall technology and development initiatives including Teraverde®'s SpeedPath™ and Coheus™ solutions. Mr. Peterson has 15 years of mortgage banking and technology experience. His hands-on experience as a mortgage lender informs his guidance in development of solutions that work in the real world of mortgage banking.
We partner with lenders who share our belief superior profitability and outstanding customer experience should be key. We embrace the notion that faster turnaround, better customer experience and more profitability means getting the most out of existing systems.
Digital Lending Transformation doesn't mean buying all new systems… it's an end-to-end approach that often redeploys and enhances what systems are in use… to deliver meaningful increases in profitability and customer satisfaction.
All Teraverde® team members have prior industry experience as an executive or senior manager with multiple companies in the mortgage banking, banking, financial management or capital markets. As seasoned industry executives, we have seen and worked through major challenges in the mortgage lending and banking industries before. We know what works and what doesn't. Our experience allows us to accurately identify the appropriate business solutions the first time.
Our solutions enhance existing systems to provide superior workflow management, robotics process automation, visual classification and data extraction from documents, with all activities in the organization measured with an enterprise profit intelligence solution.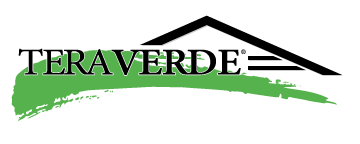 The Origin of our Logo
Teraverde flows from the Latin "terra" meaning earth or fields, and "verdant" mean green and lush. We excel at taking a fresh, "green earth" approach to breed operational excellence within our clients.
Origin of "Consider It. Done."
Our motto "Consider it. Done." flowed from conversations with multiple clients. After finishing a particularly challenging rush assignment and meeting the deadline, the CFO of the client was very pleased. He told us that because of our performance in meeting the client's needs, our motto should be "we get s— done". That was not the first time that we have gotten that kind of compliment, albeit it was a little more colorful this time. The CFO's comment sparked a brainstorming session among the Teraverde team on how to turn that phrase into our own words. After considering all the positive feedback from so many of our 150 clients, we settled on "Consider it. Done." We believe "Consider It. Done" is truly at the heart of Teraverde. Our company drive to be creative and find solutions drove us to craft a song, "Consider it. Done." The music video followed. And here we are!