Ramp up the speed and productivity of your loan team with the Teraverde Underwriting Data Comparison! It will help your team view, edit, and process data much easier so you can close more loans each year!
Underwriting Data Compare for Encompass®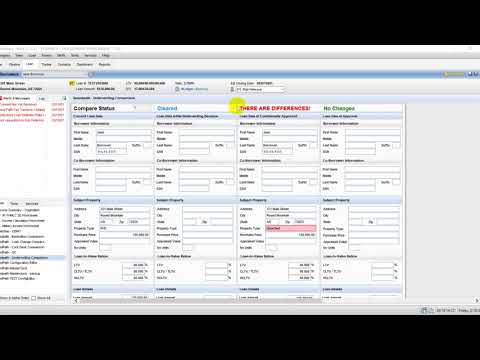 We are all aware of the multitude of tasks that an Underwriter or Processor is responsible for on a daily basis. Well, we have noticed how hard you work and we think we might be able to lend a helping hand.
Our Underwriting Comparison makes your every-day work activities much easier by presenting the changed information you need in a clear and concise manner. Using the Underwriting Comparison, you won't have to do stare-and-compare - you will see the data changes as the loan progresses.
Eliminates Errors: Your team can immediately identify any data changes which increases speed of review and reduces errors.
Increases Productivity: Any changes in the data are highlighted in red so you can tackle those areas right away.
Works great with similar Teraverde Products: This product is well-integrated with similar Teraverde productivity solutions, so your system will run like a well-oiled machine!
All-encompassing! It comes with a complete administrative guide, and is easy to install.  Your Encompass Administrator can make changes to what is monitored and even make changes to the form to include data that is relevant to your company.