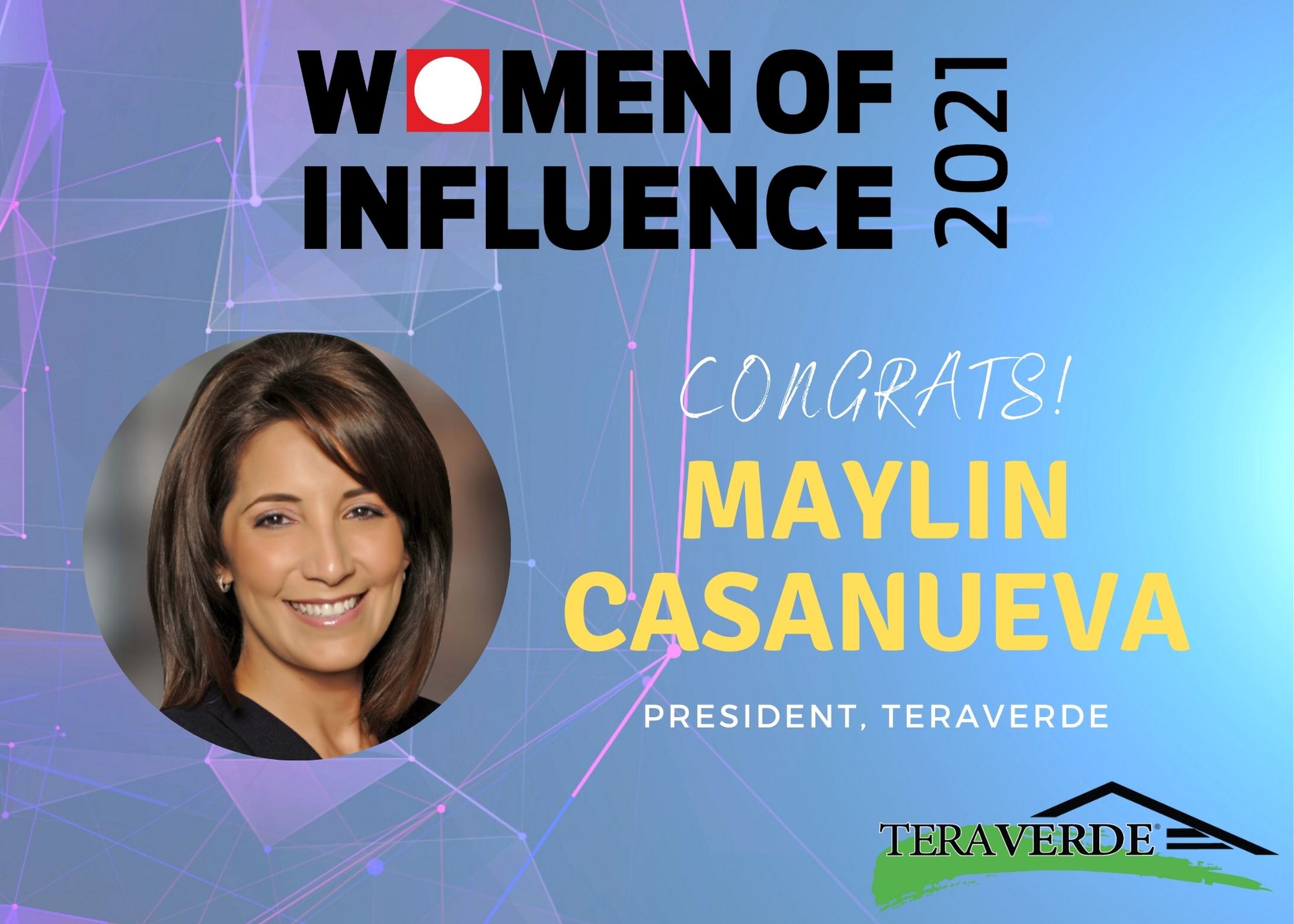 July 2, 2021: Maylin Casanueva was awarded the HW 2021 Women of Influence Award.
As president of Teraverde, Maylin Casanueva is responsible for the growth, profitability and overall business operations of Teraverde's software solutions business. During the past 12 months of the COVID crisis, she committed to keeping employees working effectively and productively. Casanueva was responsible for designing the Coheus® solution, a 2020 HousingWire "Tech 100" product winner to serve as the critical tool for Mortgage Executive decision making. In addition to effectively running the business over the past year, she led development efforts to substantially upgrade Coheus to its next generation of simplicity and effectiveness while the entire team worked remotely.
Maylin's deep domain knowledge of mortgage banking, technical knowledge of software development, and the many relationships she has developed over 25 years in mortgage banking make her uniquely qualified to lead Teraverde's software solutions business. 
For the full article go to: The Housingwire article – 2021 HW Women of Influence