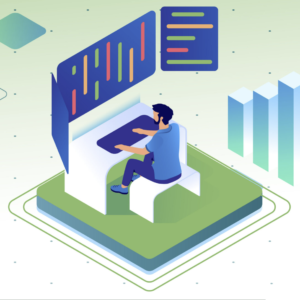 Leading a Mortgage Business with real time data.
January 11, 2022:
Maylin Casanueva, President of Teraverde®, announced today that the Coheus Solution now includes Task, Service Level and Data Change Management integration.  Coheus thus becomes the only complete Task, Service Level, Data Change Management, Profitability and Efficiency Management Platform for the Encompass® Loan Origination System.
Ms. Casanueva stated, "There are many solutions for Point of Sale and front end enhancements for the consumer facing loan origination experience.  Coheus now offers a complete internal and management facing solution to ensure each employee works on the right loan at the right time with the right profit and efficiency increasing technology that is fully integrated with Encompass.  We decided to invest in automating the 'back end' of the process to ensure promises made on the front end are completely fulfilled by the operations team.
At the same time, managers and executives have visibility and transparency into the real time performance of the entire team.  That includes service levels, profitability, productivity and efficiency.  This visibility is provided at the loan level, at the company level and every point in between.  This means Coheus is the complete solution to help executives work 'on their business' and the front line team to effectively work 'in the business.'  All in real time, without out of date spreadsheets or unreliable data.  Coheus provides a consistent single source of truth."
Rob Peterson, Chief Technology Officer, stated that, "Coheus is now an integrated platform that provides task and service level management within the native Encompass desktop.  Profitability, productivity and efficiency measurement at the loan, originator, AE and operations team is available real time. 
We designed Coheus to be fully configurable by the lender's Encompass administrator.  This means flexibility and speed to solution with no additional IT or Encompass support staff.  This flexibility helps us install Coheus and get it working in two business days."
As a result of this compete integration, the SpeedPath® product name is retired, and the components of SpeedPath are now integrated into Coheus.  "The SpeedPath products will continue to function for our clients and the name change will be included with a complimentary product update."
—-
At Teraverde, we believe mortgage bankers should achieve a resilient and flexible business model that sustains superior profitability through all phases of the lending cycle.  To achieve that model, we believe Mortgage Executives must "Work on the Business", not "Work in the Business".